ACP-HMFC series is high head multi-staged centrifugal pump & used large machine with high precision & efficiency
This pump is designed not to transfer the temperature of motor directly to pump (pump & motor designed separately). So the oil temperature can keep constantly.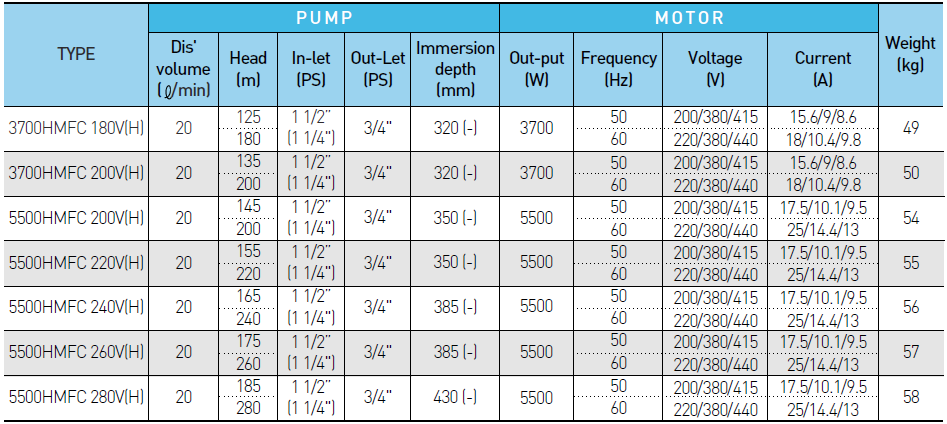 Applications
Type of fluid: Water/Coolant, Cutting oil, Grinding oil
Viscosity: 2~32cSt
Temperature: 80⁰C
(Enclosure class)
IP54
(Insulation class)
F
*Rated voltage in above table is standard specifications.
Other voltage specifications can be manufactured by buyer's demands. Contact us first.