The ACHK series is for intermediating pressure, multi-staged centrifugal pump. it is very useful to make cool and to wash out the processing materials.
It is compact design and has little restriction to install in small space.
The major raw materials consist of stainless steel. the mechanical seal is mafe FKM that endure high temperature and keeps long-life performance.
ACHK 2 - 50Hz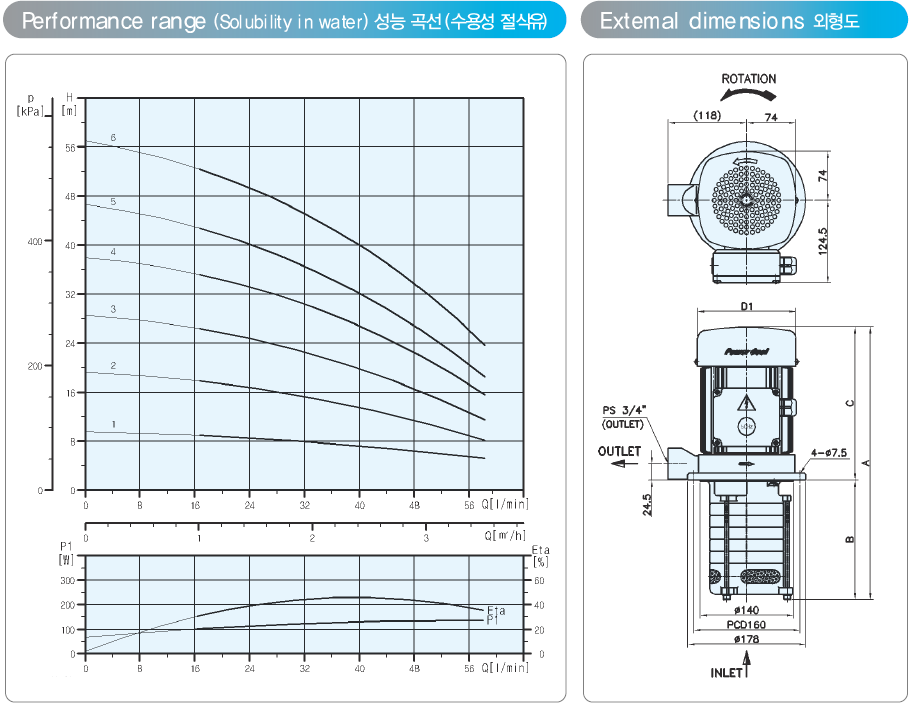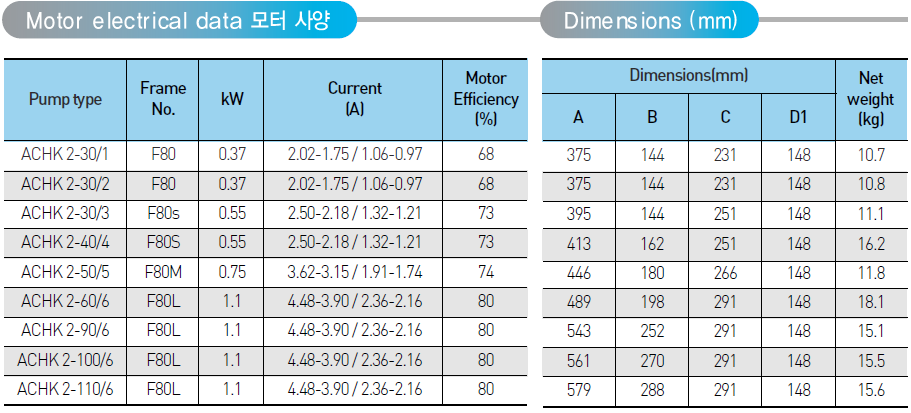 ACHK 2 - 60Hz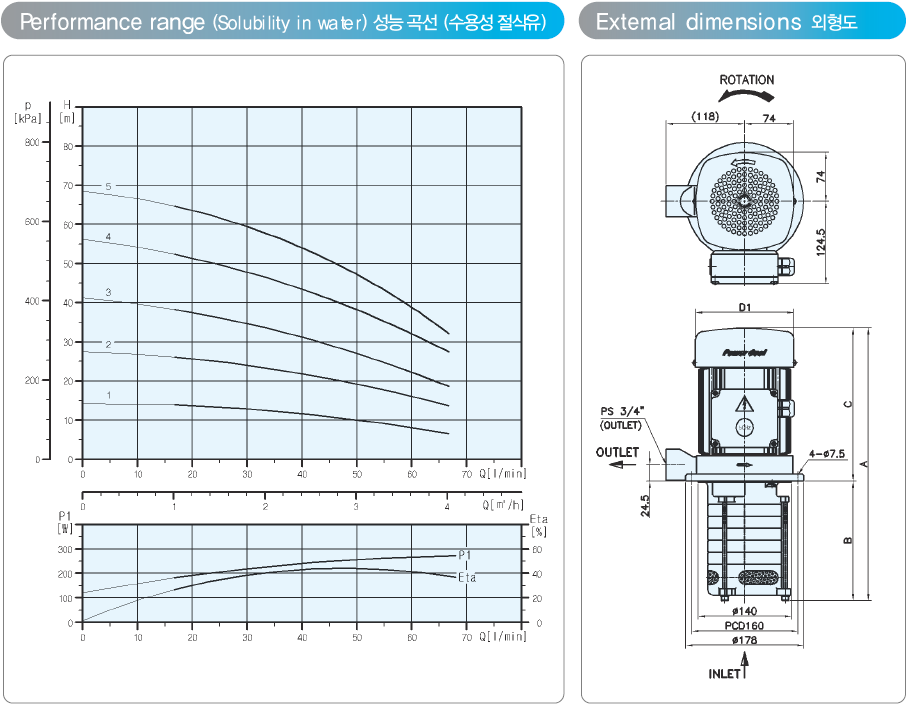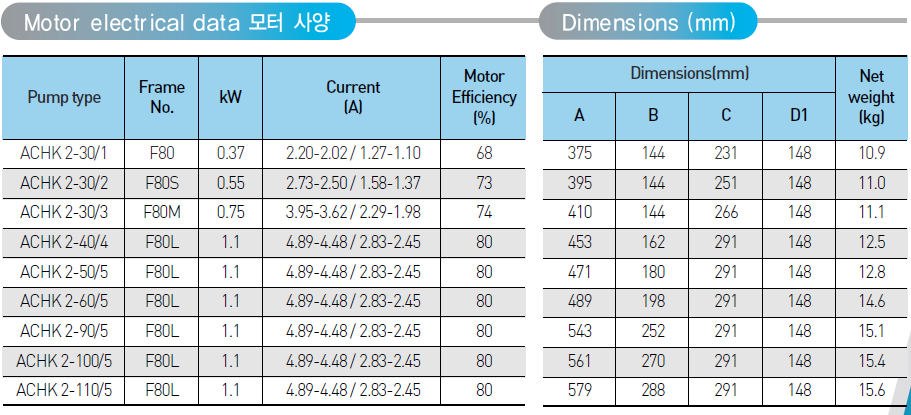 ACHK 4 - 50Hz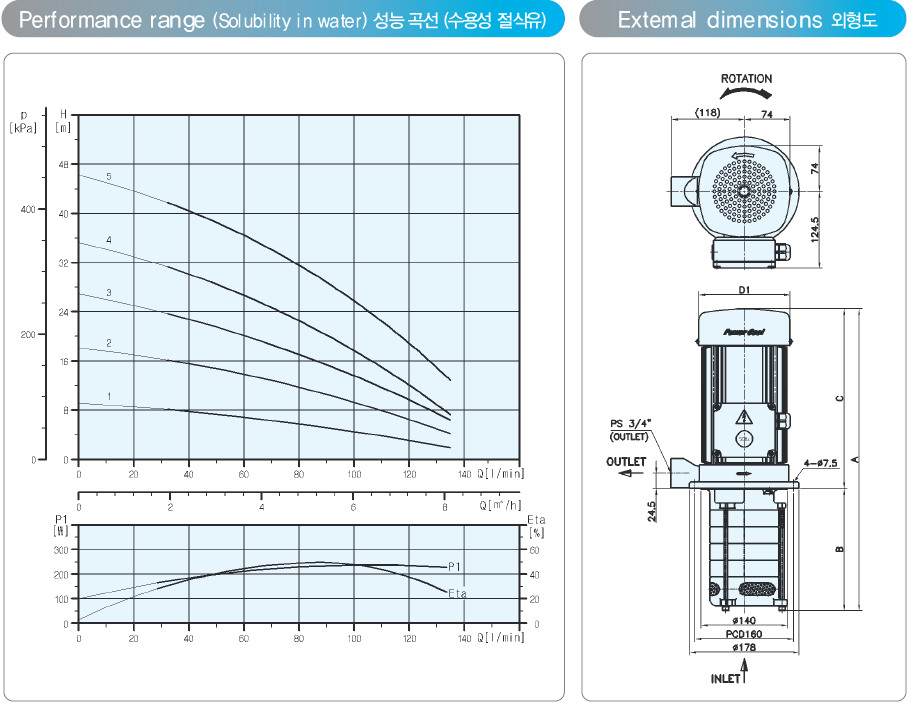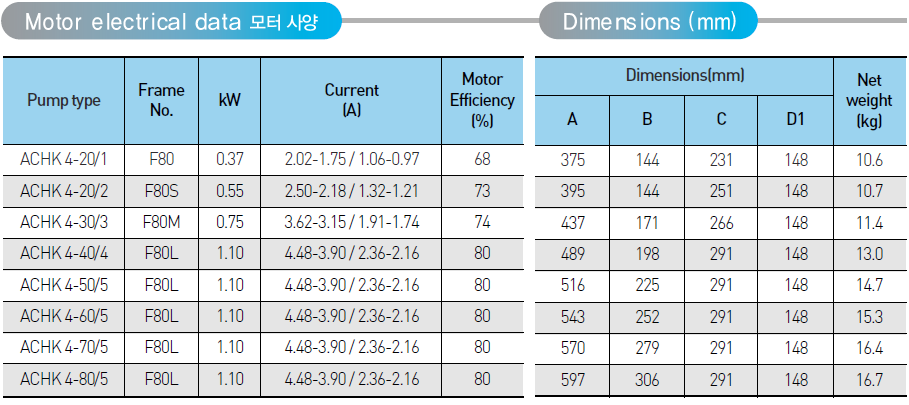 ACHK 4 - 60Hz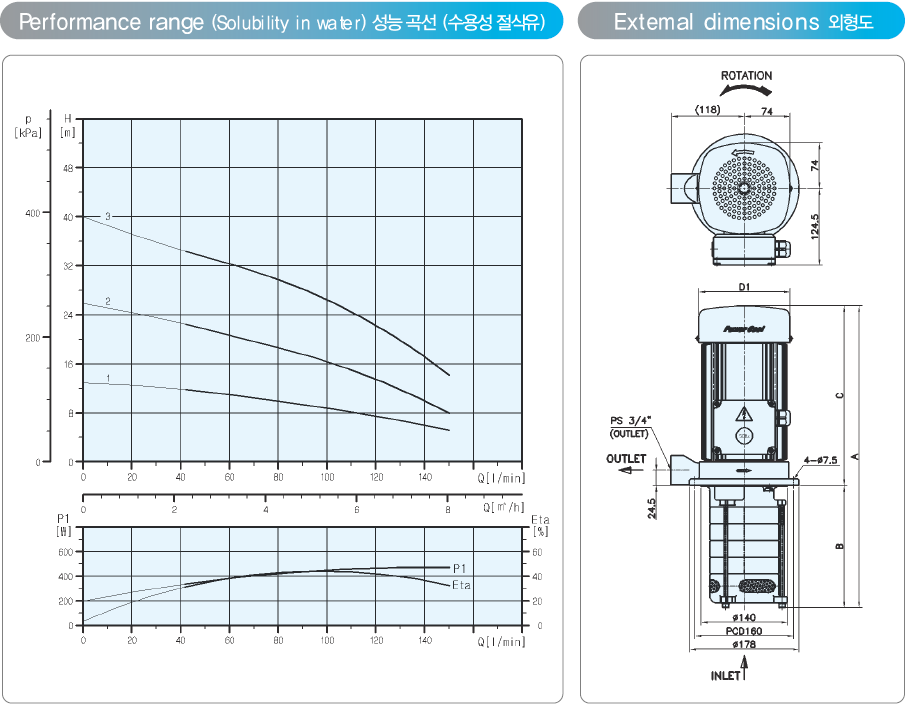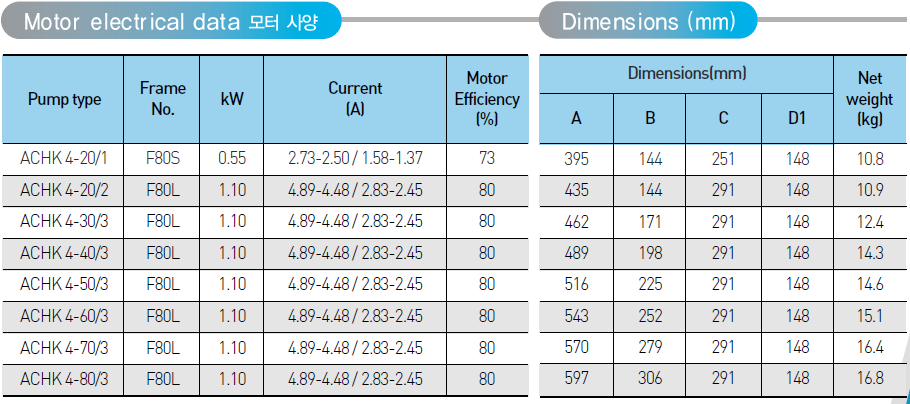 - Aryung Coolant Pump - Low Pressure Coolant System - Multi-stage Centrifugal Pumps Stainless Steel -